SaGES Conference 2023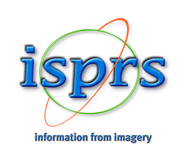 The SaGES Conference 2023 will be hosted by the Department of Geomatics Engineering at the University of Calgary, Calgary, AB, Canada. The 2023 SaGES conference is co-sponsored by ISPRS. For more information (registration, accomodation, program, etc) please go to SaGES 2023 managed by University of Calgary. 
Summary
·         What is the event?  the SaGES 2023 conference
·         Where is the event?  at the University of Calgary, Alberta, Canada
·         When is the event?  July 16 – 20, 2023
·         Who is welcome? anyone from the surveying/geomatics community including academia (both students and faculty), industry, and government
·         How to participate?  submit an abstract for a presentation on surveying and/or geomatics education, research, or outreach to This email address is being protected from spambots. You need JavaScript enabled to view it. (and Cc: This email address is being protected from spambots. You need JavaScript enabled to view it.) by Fri, March 17, 2023
·         Why attend?  this is the first in-person SaGES event since 2019 and the first SaGES conference in Canada since 2003
·       When will registration be open? Go to the University of Calgary Conference Website for SaGES 2023
Abstracts and Papers
·         Abstracts related to surveying and geomatics education are of interest for this event.
·         Please submit a 250-350 word abstract to the conference organizer, Ivan Detchev, via the following e-mail address: This email address is being protected from spambots. You need JavaScript enabled to view it. (and Cc: Joe Paiva, This email address is being protected from spambots. You need JavaScript enabled to view it.). The deadline is Fri, March 17, 2023.
·         Feedback will be provided by Fri, March 31.
·         Paper presentations should be designed for 15 minutes, with five minutes for questions. This schedule will be strictly held and moderators will enforce this policy.
Themes
Theme 1: Surveying & Geomatics Education (suggested topics not intended to be limiting)
·         Effective pedagogical styles and methods such as active, experiential, team-based, project-based, inquiry-based, etc. learning
·         Innovative surveying/geomatics curricula
·         Success stories in in-person, remote, and hybrid delivery modes
·         Appropriate integration of advanced technology into course work
·         Accreditation – experiences, best practices, program assessment techniques
·         Internships, co-ops, and summer jobs as work-integrated learning (WIL)
·         Field work camps and capstone projects
Theme 2: Surveying & Geomatics Research (suggested topics not intended to be limiting)
·         Land/boundary surveying, survey law, cadastral issues
·         Geodesy, GIS, positioning and navigation, remote sensing, photogrammetry, laser scanning, hydrographic surveying
·         Computing, estimation, data analysis, numerical methods, engineering design
·         Emerging technologies
·         Undergraduate student research at predominantly teaching institutions
·         Graduate student research
Theme 3: Surveying & Geomatics Outreach (suggested topics not intended to be limiting)
·         Role of professional associations/organizations (local and national)
·         Importance of professional licensure
·         Industry and government agency partnerships
·         Workforce development, trends, and changes
·         Recruiting and retention efforts
Important Deadlines
·         Abstract Submission: March 17, 2023
·         Notification of Abstract Acceptance: May 31
·         Presentation, at a minimum, must be submitted
·         We highly recommend that presenters also submit abstracts and papers to the directly to the Journal of Surveying and Land Information Science (SaLIS) so that a special conference issue can be planned. Please review the paper preparation guidelines prior to submission at this link. (https://www.aagsmo.org/salis-journal/)
SaGES promotes the effective teaching and learning of surveying, mapping, geomatics, and other spatially related education. SaGES is a forum where academia, industry and government work together to exchange ideas, promote common causes, and provide opportunities to improve the teaching and learning of geomatics.
Questions or Comments?
Write to Ivan Detchev, This email address is being protected from spambots. You need JavaScript enabled to view it., Conference Chair